SCHEDULE AND PROFESSIONALS
When should you schedule a nutrition appointment?
Healthy eating is a theme present in our daily lives. Overweight – pre-obesity and obesity – affects more than 50% of the adult population in Portugal, with direct implications for the development of several diseases: diabetes, hypertension, cardiovascular disease, cancers, osteoarticular diseases, among others.
With increasing numbers of food allergies and intolerances, nutritional and food support and clarification needs have increased to prevent the occurrence of allergic reactions and minimize symptoms, always aiming at optimizing the health status of the individual. On the other hand, the lack of time to prepare meals and the excessive information often not validated, generates doubt about the correct diet.
Delicate stages such as gestation and breastfeeding are timely moments where nutrition plays a key role in the development and future health of your baby.
Adolescence sometimes challenges us with food and body issues: aversions, fears, social or even individual pressures that can trigger anxiety during meals or even eating disorders.
For these or other reasons, do not hesitate. Whenever you have questions about your food or the impact it may have on your health, schedule a nutrition appointment.
What will you get at a nutrition appointment?
In the nutrition appointment, the patient's nutritional needs are assessed as well as the anthropometric values (weight, height,% of body fat, muscle mass), a diet questionnaire and clinical evaluation of the patient is also applied, to correctly and scientifically adjust their diet.
The nutrition appointment helps you to better understand how you feed yourself and to create goals and guidelines for improving your health, well-being and lifestyle.
After a holistic evaluation, the nutritionist develops strategies to rebalance your diet, you will receive dietary guidelines and plans, recipes adapted to your needs and preferences. When necessary, guidance is given for taking appropriate dietary supplements. By means of a flexible but always well-founded approach, you will be able, at your own pace, to adapt to the diet that benefits you best.
Nutritionist Laura Holgado, in addition to the nutritional guidelines, emphasizes in her menus the gastronomic side and food sustainability, giving support in different dietary models such as vegetarianism, macrobiotic or other cultural aspects.
Thus, the nutrition consultation provides you with one or more food plans tailored to your goals in a dynamic process, ensuring support in any difficulties that may arise and setting goals to keep you motivated throughout the process.
Nutrition consultations are thus aimed at adults, children and the elderly, healthy or with associated pathologies.
Feed your health on every bite.
Book an appointment now.
Laura Holgado
Nutritionist 0901N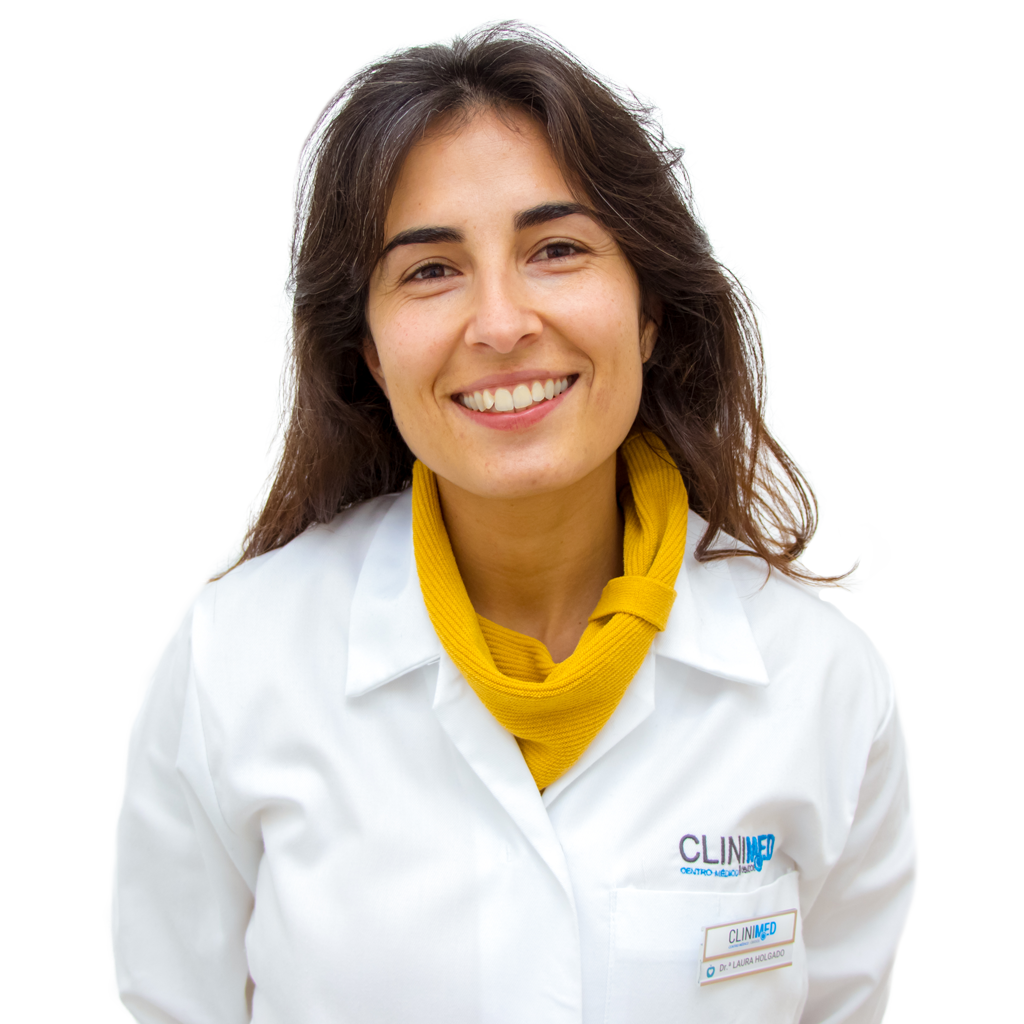 DRª LAURA HOLGADO
Monday to Saturday